17th – 23rd November 2018
This segment is a weekly roundup of news from the world of Nintendo Switch. We will cover releases and updates, news, upcoming projects, and videos.
Our SwitchWatch Weekly Round-Up
This week have been a very busy one for us, but we loved it. We have released ten videos this week on our YouTube channel. It has been a culmination of hard work and late nights, but we do it for the love of the Switch and you guys.
This Week's Update
Our top videos are:
This week sees the madness that is Black Friday. Feeling overwhelmed and need a helping hand? We have you covered with our Black Friday US deals videos. 
Our website has been busy bringing you news, reviews, and features. The guys have been working hard on all the content posted on there.
In the news, we have covered The Messenger Update, Crossplay for Paladins, and a new spin on a Pokemon Classic. For all our news, click here.
We have reviews on the outstanding Warframe, the classic Battlezone, and the giant Pokemon Let's Go Pikachu and Eevee, among many others. For all Reviews, click here.
Check out our features here.
Next Week
On our YouTube channel:
We are hard at work making all the videos you like… and hopefully, a surprise in there as well.
On the site, we are working on:
A review of NAIRI
A review on Cattails
With plenty more to come.
This Week's News
RPG Maker Gets a Release Date
NIS America, in cooperation with KADOKAWA CORPORATION, announced on the 16th November, the release date for its upcoming RPG Maker MV. It will be hitting stores on the 1st of March 2019. The RPG Maker MV will also be available to download on the same day.
RPG Maker takes all the hassle of programming and designing out of your hands and allows for the player to create the game they want. With powerful tools and a wide range of materials, it allows for one of a kind games with new and exciting ideas. Along with making games, with the RPG Maker MV app, you can play any posted game without even owning RPG Maker MV completely free.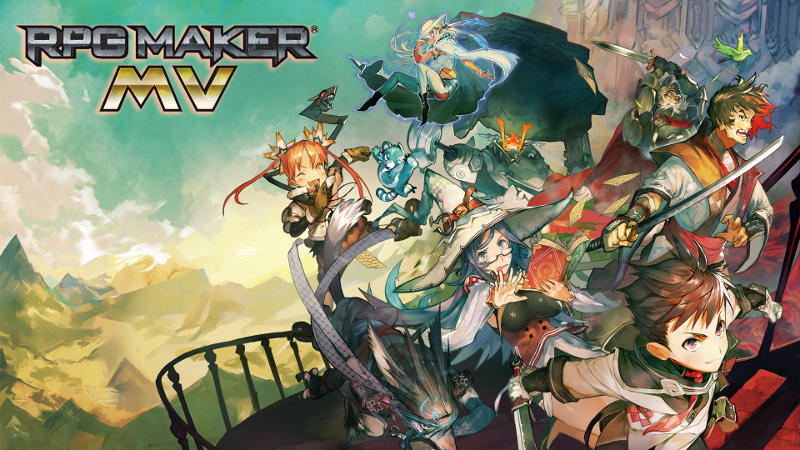 Key Features:
· The adventure begins here: A story with knights and dragons? A modern romance? A chronicle about gods and demons? If you can dream it, you can create it too.
· Game development made easy: Thanks to the software, there is no more complicated programming. The software is intuitive and makes it easy for the player to handle the many tools. 
· Create, load, play: With the RPG Maker MV – Player, the player can also enjoy the stories of other hobby developers. The player is available separately and free of charge and allows you to enjoy downloaded games from friends even without the RPG Maker MV. 
· Infinite design possibilities: With hundreds of materials and almost inexhaustible possibilities, the player can finally develop the stories that he has always dreamed of.
SEGA Releases New Supersonic Beats from Team Sonic Racing
SEGA has released a new track for the game. Jun Senoue, the amazing Sonic composer, has teamed up with Hyper Potions, once more for the new track called Market Street. Guess where it will be played… on the market street raceway! This was after the successful team up for the remix of "Time Trials" in Sonic Mania Plus.
Take a listen here at https://youtu.be/p3OXj87D0Tc
Ocarina of Time is 20 Years Old!
Who remembers a little game called The Legend of Zelda Ocarina of Time? It was also on that small Nintendo console called N64. You don't? Poor you for being young.  If you do, then 21st of November is a special day for us fans, as Link's iconic Ocarina is 20 years old.
Here at the Owl, we want to say Happy Birthday, Ocarina of Time!
Cosmic Star Heroine Going Physical on Switch
Thanks to Limited Run Games, Cosmic Star Heroine will be getting a physical copy, as well as a version where you'll get the game and a hardcover art book copy. The pre-order window is on the 23rd of November until the 7th of December, 2018. the game is $29.99 + shipping, and the one with the hardcover is $34.99 + shipping.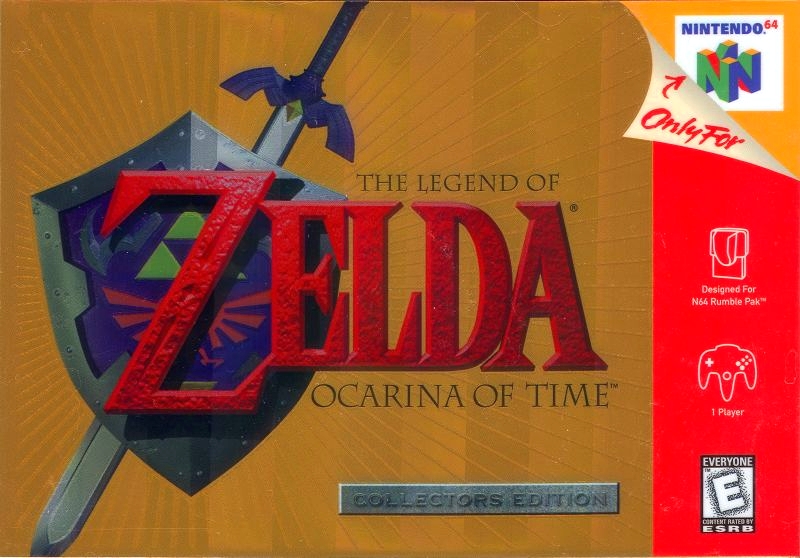 Youtubers Life OMG Edition Available Now on Console
Think you have what it takes to be a Youtube star? Not just a star, but the best? "In Youtubers Life OMG Edition, players create videos, get subscribers, attend events, interact with fans, and grow their channels. You will launch your new venture from your parents' house and gain your first subscribers, views, and likes, but soon you're well on your way to fame and fortune as a popular influencer. Meet other well-known Youtubers, go to the wildest parties, share your life through social media, and deal with your haters. Monetize your content, sign with exclusive networks, and customize your place with the coolest stuff. Grow until you can afford a mansion in outer space!"
Publisher Raiser Games and developer U-Play Online announced (20th Nov. 2018) that the OMG edition will be available on console as of today for purchase, and a there's a free update for owners of Youtubers Life. The update is to celebrate 1 million copies sold.
In Youtubers Life OMG Edition, players can pick between three channels and follow their dreams: Gaming, Music, and Cooking. Interact with fans, do quests, and keep them happy.
The Legend of Zelda Breath of The Wild will not have its timeline revealed 
Eiji Aonuma has announced in the recently published The Legend of Zelda: Breath of the Wild, Creating a Champion book, that Zelda Breath of the Wild's place in the time will not be revealed because "it would eliminate the room for imagination."
"The final thing I'd like to convey to all of our players is that video games, not just Zelda, can go much, much farther! We got a lot of responses from adult players who said they felt the same way playing this game as they did when they used to be hooked on video games when they were younger."

"We made this game with the intention of returning to our roots, so the response from players about feeling the same as they had when they were young is promising. Since Nintendo Switch is portable, I hope that they will be able to engage deeply with the game in a fresh, new way too."

"In books like the recently released The Legend of Zelda Encyclopedia, we revealed where each Zelda game fell on a timeline and how their stories related, but we didn't do that for Breath of the Wild. There is a reason for that. With this game, we saw just how many players were playing in their own way and had those reactions I just mentioned. 

"We realised that people were enjoying imagining the story that emerged from the fragmental imagery we were providing. If we defined a restricted timeline, then there would be a definitive story, and it would eliminate the room for imagination, which wouldn't be as fun.

"We want players to be able to continue having fun imagining this world even after they are finished with the game, so, this time, we decided that we would avoid making clarifications. I hope that everyone can find their own answer, in their own way."
Thank you from everyone at SwitchWatch
On the 20th of November, Warframe was released on to the Nintendo Switch. Here at Switchwatch, our review and beginner's guide have given us the most site visits we've had in a long time, and on YouTube our review is approaching 40 thousand views! Our aim is to be the best Nintendo Switch news & reviews channel and website we can possibly be. You, our viewers and our readers, are helping us to achieve that. 
From the bottom of our hearts, thank you for watching, liking, commenting, subscribing, and everything else you do for us! 
Happy Holidays,
SwitchWatch team.