[et_pb_section bb_built="1″ custom_padding="0px|0px|0px|0px" _builder_version="3.0.70″][et_pb_row custom_padding="0px|0px|25px|0px" _builder_version="3.0.47″ background_size="initial" background_position="top_left" background_repeat="repeat"][et_pb_column type="4_4″][et_pb_text _builder_version="3.18.7″]
Moonlighter is a rogue-like action-RPG with a twist. You assume the role of Will, a shopkeeper who ventures into the dungeons. All the items you find down there are yours to sell at your store, Moonlighter. The gold earned is used to upgrade the village, the store you own, and yourself with new weapons and armours, as well as potions to help you along the way. If you falter, you lose all the items you have collected.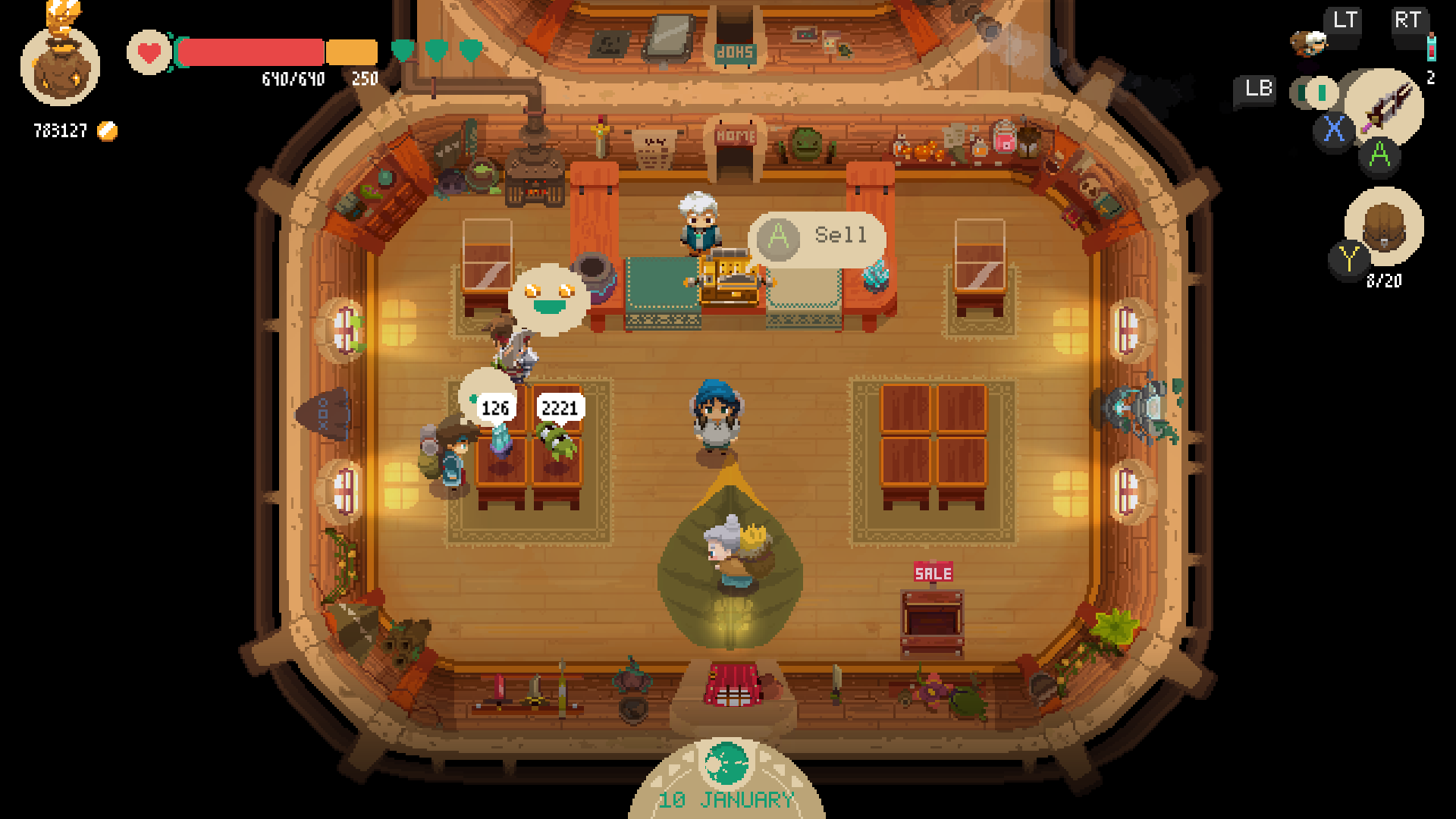 Along with a wealth of gold to be made, there is crafting, using items found in the dungeons, and plenty of armours to be had (head, body, and legs). There are also different weapon classes to master and craft. Lastly, an array of enemies and bosses to fight, assuming you are quick enough. Moonlighter is quite a challenge.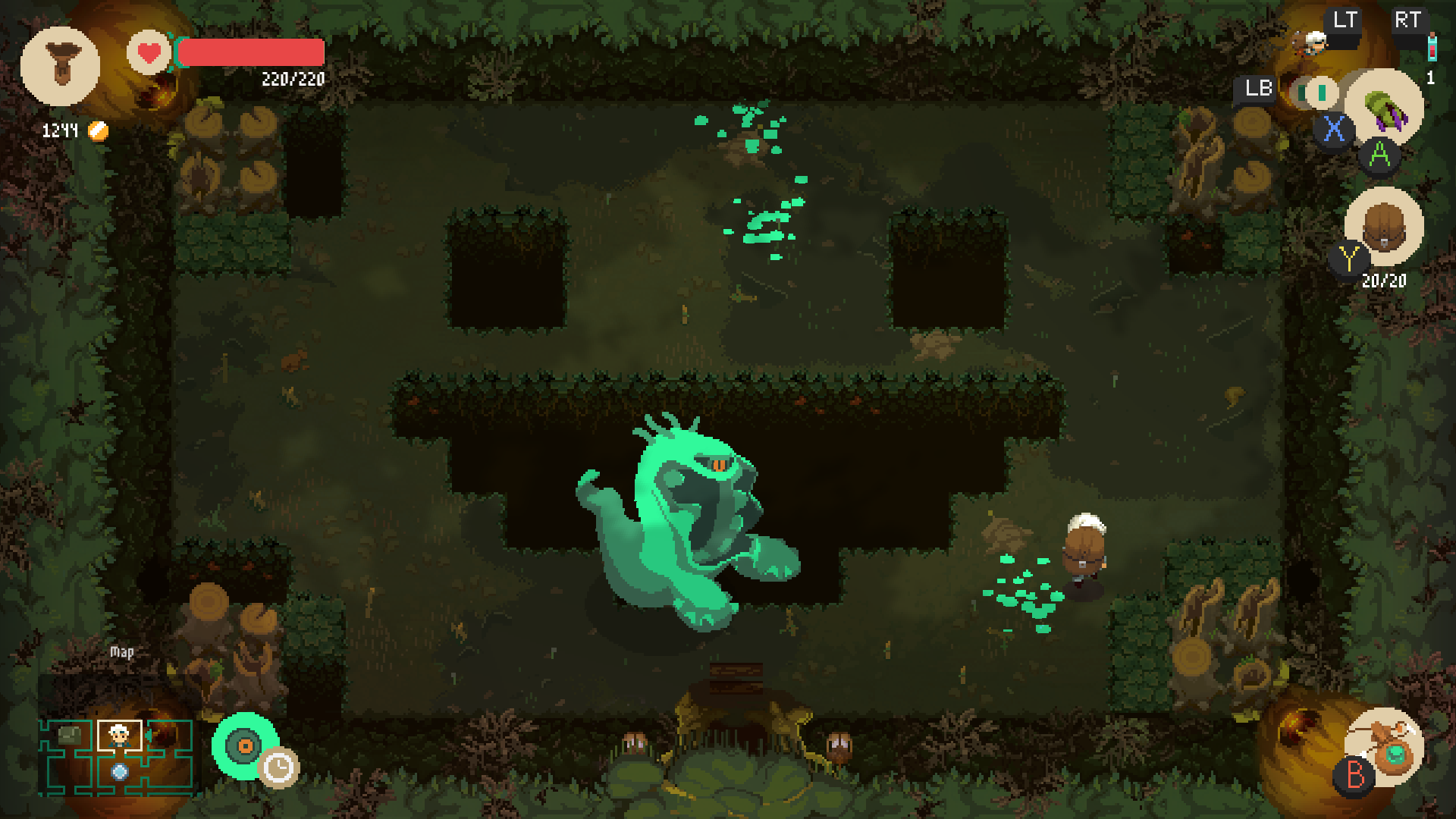 Scoring on overall average of 81% on OpenCritic, Moonlighter has plenty to offer as a game. As of today, 22nd December 2018, Digital Sun Games announced a patch being released. We will highlight what we believe to be the biggest changes.
NEW GAME +

: Play the full Moonlighter adventure again, now with more challenging enemies and bosses! However, we don't want you to feel exposed. Use the brand new Pirate Weapons and the Amulets to your advantage!

 

PIRATE WEAPONS:

A new full set of weapons that are crafted with dimensional pirates knowledge. Those weapons could be enchanted with elemental effects (Confusion, Poison, Fire, or Electricity) to alter their power.

 

AMULETS

: Mysterious Rings found in the dungeons will offer new abilities for the players. Be careful how you use them, though, because most of them will have some drawbacks as well!

 

Note:

Both the Pirate Weapons and Amulets are exclusive to the NG+ Mode!
QUALITY OF LIFE CHANGES

QUICK-SELLING MIRROR:

One of the most community-requested features is here! Tired of selecting each item to be sold while you're adventuring? Now you'll be able to select the Mirror and just click over the elements you want to sell. Handy!

 

A time-limited in-game event introducing winter holiday decorations in the town."
[/et_pb_text][et_pb_code _builder_version="3.0.83″][/et_pb_code][et_pb_text _builder_version="3.18.7″ background_layout="light" /][/et_pb_column][/et_pb_row][et_pb_row][et_pb_column type="1_2″][et_pb_code _builder_version="3.0.83″ /][/et_pb_column][et_pb_column type="1_2″][et_pb_code _builder_version="3.0.83″ /][/et_pb_column][/et_pb_row][/et_pb_section]