[et_pb_section bb_built="1″ custom_padding="0px|0px|0px|0px" _builder_version="3.0.70″][et_pb_row custom_padding="0px|0px|25px|0px" _builder_version="3.0.47″ background_size="initial" background_position="top_left" background_repeat="repeat"][et_pb_column type="4_4″][et_pb_text _builder_version="3.17.6″]
Indies and the Switch
As estimated in Part 1 of this essay, most of the eShop games are indies. Nintendo is very keen on giving their hybrid console as many indies as it can, which leads to more Developers, more games and an entertained mass of fans. It is a double-edged sword and a very bold move by Nintendo, but one that is seemingly paying off for both players and Nintendo. Again, I won't say every indie title is good – in fact, most are bad. I am not the type of person who thinks everything made and put on a Nintendo console is amazing.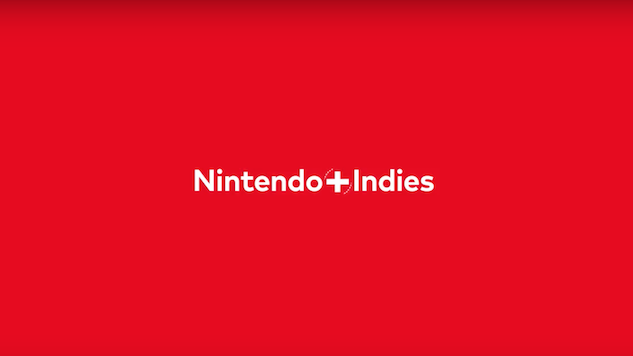 In this platform, with Nintendo being so open and helpful with indie developers, games of a better quality are made, as well as get help from other developers, not to mention Nintendo itself. This can only be a positive thing, allowing for problems to be resolved quicker, porting a game for PC to Switch will be smoother, as there are resources to help this happen.
Interview Regarding The Messenger, GOTY, and working on Nintendo Switch
Besides my humble opinion, here is an interview I have with Sabotages Studios' co-founder Martin Brouard, one of the people behind Indie Game of the Year 2018 Nominee – The Messenger:
Can you introduce yourself and tell us a bit about your game?
My name is Martin Brouard and I am one of the co-founders of Sabotage with Thierry Boulanger. I act as executive producer, meaning that I'm responsible for a ton of stuff that does not involve working directly on the game.
When and how did you, as a studio, come together?
After many years working in the games industry for other studios, Thierry and I decided to create Sabotage in April 2016. Our goal was to create a small studio of like-minded senior developers with a punk attitude that would create games with a retro aesthetics and modern game design.
What are the main influences behind The Messenger?
There are too many to list and that would be a question better suited for our creative director Thierry. But let's say that tons of games, from the obvious Ninja Gaiden, all the way to Mass Effect 2, have been very influential in our work.
Out of all the games you could have made, why this one?
Thierry has had the main idea for The Messenger since he was 8 years old. He has always wanted to tell that story and, for a first Sabotage game, it seemed like the perfect idea since the other projects we have in mind are of a larger scope.
What was your first reaction to hearing you had been nominated for Best Indie Game?
HELL YEAH! 
What does it mean to you, as a studio, to be nominated for this award?
It's very encouraging for everyone at the studio to see The Messenger listed amongst such incredible titles. I mean, we are big fans for these other titles and for The Game Award to say that we belong in that group is simply outstanding. At the same time, it does give us and our game more exposure, which is super important in times like these where there are so many games coming out and it's very easy for games to be overlooked.
How important do you feel it is that games like the Messenger are included in the GOTY awards?
It's very important for indie titles to be featured in big award shows like this as it brings awareness of awesome games with much smaller budgets to a large audience who, more often than not, haven't heard about them. For The Messenger, based on all the feedback we received, through reviews, social media, speedrunners, and streamers, we know that the vast majority of people who played the game simply fell in love with it. But most people have simply never even heard about the game. So, any single thing that gets the word out there helps us.
Why is it that indie games are doing so well at the moment, especially on the Switch?
The Switch is a fantastic platform and it's especially well-suited for indie games with its portable format. Also, Nintendo has been doing a great job of making sure that indies felt right at home on their platform.
How was working with Nintendo? Should platforms like the Switch be an important aspect of any indie developers main publishing?
The Nintendo team is simply fantastic to work with. And yeah, if you are making indie games, the Switch is like a go-to platform for sure.
What is next for your studio?
We are working on a bunch of cool surprises for The Messenger and also developing tools for future projects. Keep your eyes peeled for announcements in the coming weeks.
For more information on The Messenger click here. or watch our review of The Messenger here.
As from this interview and the fact that The Messenger has been nominated for Indie of the Year, it shows that indies are an important aspect of the Nintendo business plan but it also has helped get The Messenger to the GOTY awards. While showing that Indie devs have passion and love for their games.
So, with the PAX AUS 2018 developer panel, that you can read here, plus the above interview, it paints a very convincing picture that my thoughts on the matter are warranted.  
This could really be the best time for readers out there who have ever wanted to make a game and have a good grasp on how to make a game, so why not give it ago. Even if you do not have a grasp on what to do right now, the resources are endless to get you where you want to be. As well as plenty of free programmes out there to use: Unity, Unreal 4, even Blender for instance. What have you got to lose?
Finally
This is a start to a mini-series I am planning to write regarding the development of games. I will have a different topic, along with an interview or two on these, and I will try to keep my own opinions to a minimum and keep it as informative as possible.
Lastly, I hope you enjoyed reading this as much as I did, writing it.
Now it's
Read Pt. 1 Here
[/et_pb_text][et_pb_code _builder_version="3.0.83″][/et_pb_code][et_pb_text _builder_version="3.0.84″ background_layout="light" /][/et_pb_column][/et_pb_row][et_pb_row][et_pb_column type="1_2″][et_pb_code _builder_version="3.0.83″ /][/et_pb_column][et_pb_column type="1_2″][et_pb_code _builder_version="3.0.83″ /][/et_pb_column][/et_pb_row][/et_pb_section]