Your quick guide to what happened on the Nintendo Switch this past week, it's The News Roundup! The News Roundup is a new series we will be providing for you here on SwitchWatch.co.uk. But enough with the intro…
Big this past week has been Pokemon and Animal Crossing. Keep reading to find out more!
Announcements
Upcoming games, software, and hardware galore this week to look forward to in the near future. Mark your calendars and be prepared to wait patiently, and maybe even pre-order your favorites among them.
Pokemon HOME
The new cloud for storing your pokemon, Pokemon HOME, has gotten an official release date. You can expect to be putting your digital critters in digital boxes February 2020. With HOME, you will be able to trade pokemon with friends, receive Mystery Gifts, earn Battle Points, and more.
It will be compatible with iPhone, iPad, and Android devices, as well as the Nintendo Switch. Since HOME is focused on the Nintendo Switch, only Pokemon games on that system are compatible can use HOME (Sword and Shield; Let's Go Eevee and Let's Go Pikachu). HOME will also be compatible with Pokemon Bank, its predecessor. Pokemon GO support is not yet active, but is in development.
Animal Crossing
A special themed Nintendo Switch will be in stores March 13 based on the hit game Animal Crossing. The joy-cons are a beautiful light blue and green and the stand features some adorable marooned raccoons. A pretty cute get up, if you want to shell out the $299.99. In addition to the base console, there will be matching Animal Crossing carrying cases available as well.
In addition to the new Switch design, more news has been released for Animal Crossing: New Horizons, specifically the ultra-exclusive Nook Inc. Deserted Island Getaway Package. The package will include a more robust crafting system and multiplayer options. Your island can be inhabited by up to 8 players, with up to 4 playing at the same time on one console. Animal Crossing: New Horizons will be released March 20, 2020.
The Outer Worlds
The highly rated Obsidian Entertainment title, The Outer Worlds, is officially coming to the Switch on March 6th. The game will be on the eShop and available for retail sale, however, the retail version is still just a digital download code.
New Releases
We have several new releases this week, but we've hand-picked a few that caught our eye.
It Came From Outer Space and Ate Our Brains – a quirky top down shooter featuring moody neon lights
Heroland – a game of princes and part-timers
Code Shifter – a side-scrolling digital adventure
Milo's Quest – an adorable, puppy-themed adventure
Speaking Simulator – a creepy and hilarious simulator
Prison Princess – a puzzle RPG escape room
For more release information this week, check out our detailed article here.
Events
The Dragon That Rules The Sky
The new Pokemon Sword and Shield event is now live, featuring a story about the sun-lion Pokemon, Solgaleo. It will also introduce the sync pair of Zinnia & Rayquaza. In addition, through Feb 13 the new sync pair scout is Kukui & Lycanroc.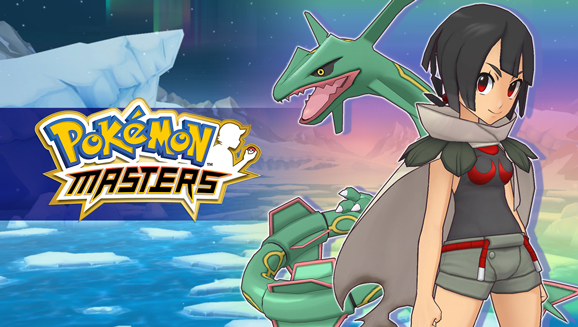 The Wonderful 101 Kickstarter
This action-adventure game by PlatinumGames Inc. was originally released on the Wii U and is being re-released on the Nintendo Switch as a remaster thanks to the help of Kickstarter. In just the last ten minutes as I wrote this, over 200 people have donated to the Kickstarter for The Wonderful 101. It has already surpassed it's first 3 goals, and it is well on its way to getting its 4th at this rate. And there's still 30 more days to go!
Switch Watch Reviews
In case you missed it, we reviewed two Switch titles this week. We thought Milo's Quest was an adorable romp, and that Bookbound Brigade was a worthwhile story. Check out the detailed reviews to find out more.
Thank you for checking out The News Roundup. We will be providing these once a week from here on out. Hope they help, and see you next week!