[et_pb_section bb_built="1″ custom_padding="0px|0px|0px|0px" _builder_version="3.0.70″][et_pb_row custom_padding="0px|0px|25px|0px" _builder_version="3.0.47″ background_size="initial" background_position="top_left" background_repeat="repeat"][et_pb_column type="4_4″][et_pb_text _builder_version="3.19.13″]
Square-Enix's sister company, Tokyo RPG factory, known for I Am Setsuna and Lost Sphear, are back with their new game: the beautiful looking ONINAKI, coming to the Nintendo Switch in Summer 2019.
The Story
"Reincarnation is the foundation of our way of life. We celebrate the lives we've been given, and offer up prayers for the next.
It is grief of death which shackles the living, and causes the dead to stray. Indeed, there is no greater affront to reincarnation.

So do we turn our grief to joy as we send off the dead.

But the souls of those who held back their tears in life still need salvation in death. A duty that falls to the Watchers.

Their task is to guide the wandering souls known as the Lost, and serve as keepers of the Living World and the Beyond.

The Watchers sever the bonds that tie the Lost to this world, and send them on to the next. They navigate the emotions of the living and the dead. They prize life above all else.

This is the story of one Watcher."
The Watcher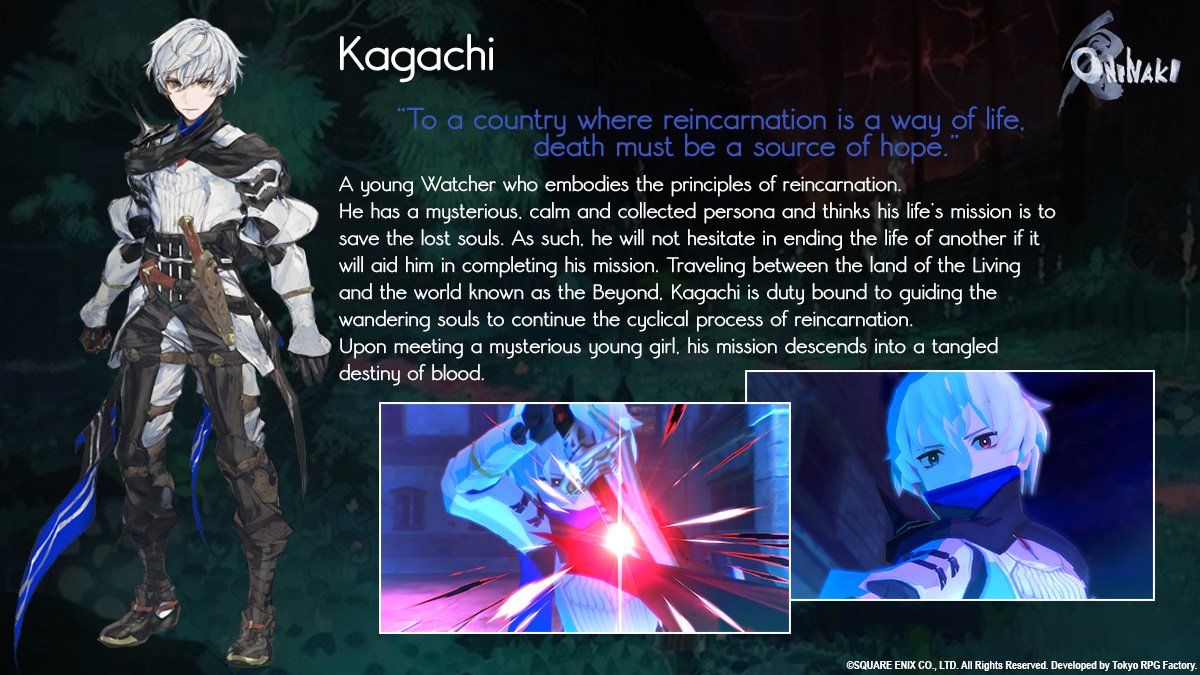 A New Name On The Team
In addition to the development team of Tokyo RPG Factory, Mr. Tokita Takashi (Chrono Trigger) is deciding to participate in this work as a creative producer. I had an interview with Mr. Atsushi Hashimoto, director Ryutaro Sasaki, and Ms. Tokita about the director's work still wrapped in veil.
The game is reported to be at least 65% complete at this point. Takashi-san could be there to change a few things about, making them flow better, finding a way to tie all the story together, perhaps?
New Screen Shots and they are beautiful
Are you excited for Oninaki? What do you think about Tokyo RPG Factory? Let us know in the comments below
For all things Switch and for more News and Reviews, make sure to keep an eye on our website as well as our YouTube channel.
[/et_pb_text][et_pb_code _builder_version="3.0.83″][/et_pb_code][et_pb_text _builder_version="3.0.84″ background_layout="light" /][/et_pb_column][/et_pb_row][et_pb_row][et_pb_column type="1_2″][et_pb_code _builder_version="3.0.83″ /][/et_pb_column][et_pb_column type="1_2″][et_pb_code _builder_version="3.0.83″ /][/et_pb_column][/et_pb_row][/et_pb_section]