Welcome to the News Roundup, everyone! As per the usual for Nintendo, a lot of Pokemon news dropped this last week, from bugs to new Pokemon. Valentine's Day saw multiple new releases aptly released on a day of love. Let's dive in!
Announcements
Pokemon Sword and Shield Hacked Pokemon
For the time being, you may want to avoid raids and surprise trading in Pokemon Sword and Shield. Hackers are releasing Pokemon not yet available in the game, and receiving them can lead to a loss of online connectivity, or worse, crashing. Nintendo, as of this writing, has not released a statement on the hacks, but better safe than sorry!
Sword and Shield New Mythical Pokemon
The latest edition of the Japanese magazine CoroCoro features a new mythical Pokemon that will be added to Sword and Shield, but in typical Pokemon fashion, we're only getting a silhouette for now. If we were to take a guess, the Pokemon looks vaguely like a cross between a money and a bird. A fighting/flying type maybe? That'd sure be an odd mashup! This Pokemon will be revealed on Pokemon Day, aka February 27. In addition, this Pokemon will be in the upcoming Pokemon KoKo movie.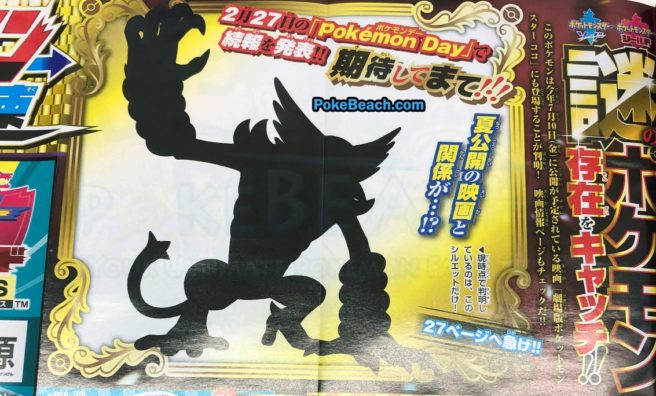 Dead Cells: Prisoner's Edition
If you're a super-fan of Dead Cells, then this is the bundle for you, if you can wait until June 23 and have the $109.99. The Dead Cells: Prisoner's Edition is chock full of physical goodies. The Prisoner themselves comes in the bundle as a 22cm tall figurine brandishing the Vorpan. Adorn yourself with 3 collector pin badges, trick out your possessions with 4 metallic sticks, and cover your wall with an exclusive print art card and numbered collector's certificate. If that wasn't enough, have a 7″, two track orange vinyl record. And last but not leave, the Prisoner's bundle also includes a copy of the actual game, the Action Game of the Year version to be exact. Dig right into The Bad Seed DLC with the included digital code.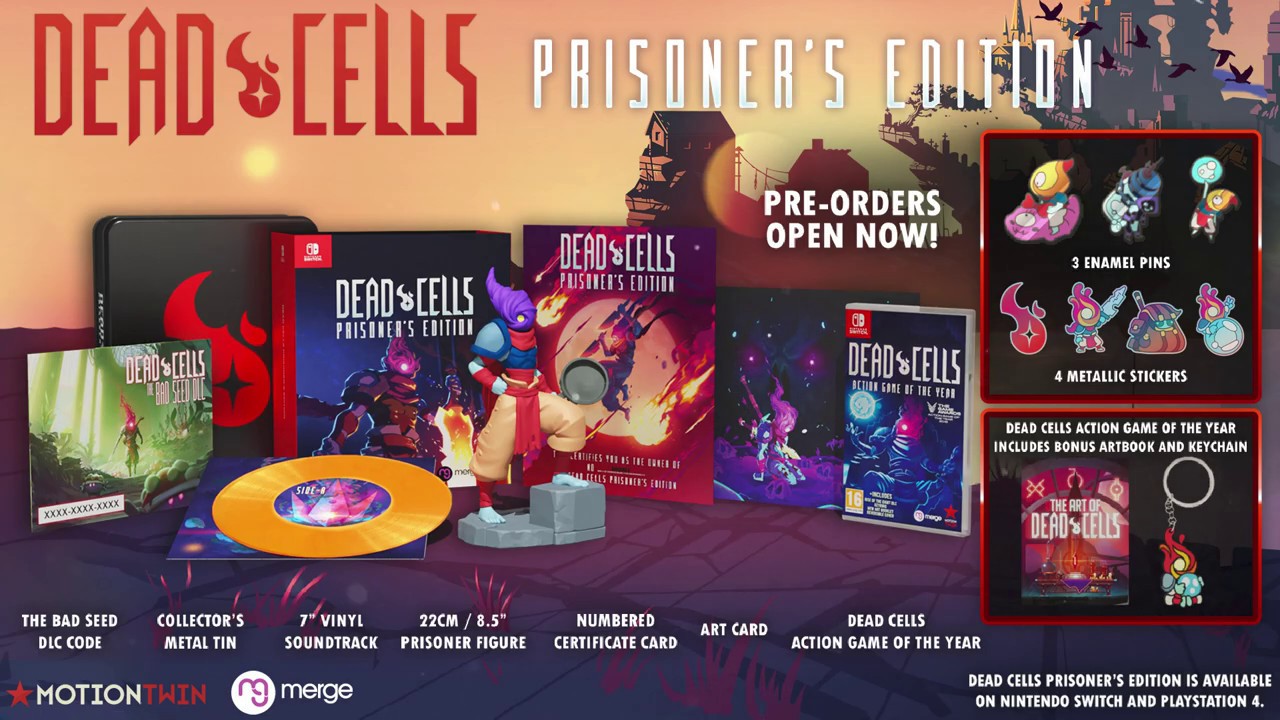 New Releases
Speed Dating for Ghosts
I don't know about you, but I'm intriged. Speed Dating for Ghosts was released, appropriately, this Valentine's Day. It features an almost Undertale art style and a dark sense of humor. From the game's description: "Part horror, part comedy, and kinda sorta heartbreaking, Speed Dating for Ghosts is a game like no other about finding companionship and closure in the afterlife. "
Snack World: The Dungeon Crawl
If you love a face-full of food-based puns, you're in luck. Snack World: The Dungeon Crawl is another Valentine's Day release. It is a randomly generated RPG dungeon capable of being played by up to 4 players. Defeat the evil Sultan Vinegar and save the land of Tutti-Frutti!
Events
Mario Kart Tour – Vancouver
Journey to Canada in the latest Mario Kart Tour adventure, available for a limited time. The included Tour gift this time is Morton. However, if you're subscribed to the Gold Pass, then you'll also have a chance to get the Snow Skimmer kart as well. The Vancouver tour ends February 25, 2020.
In Case You Missed It
This past week we reviewed several games, most of which can be found on our Youtube page, SwitchWatchTV.
Warriors Orochi 4 – an expansion to the hack-and-slash adventure
Is it Wrong to Pick Up Girls in a Dungeon? – a manga, an anime, and now a video game?!
Skellboy – a pixelated 3D action platformer with a unique twist
Psikyo Shooting Stars Bravo – a collection of 6 classic Japanese shooters
That's the News Roundup!
Thank you for stopping by SwitchWatch.co.uk for all of your Switch-related needs. We hope this News Roundup was helpful for you. If you are aware of any Nintendo news we may have missed let us know in the commends below! Maybe we can feature your information in the next News Roundup. Have a wonderful day!